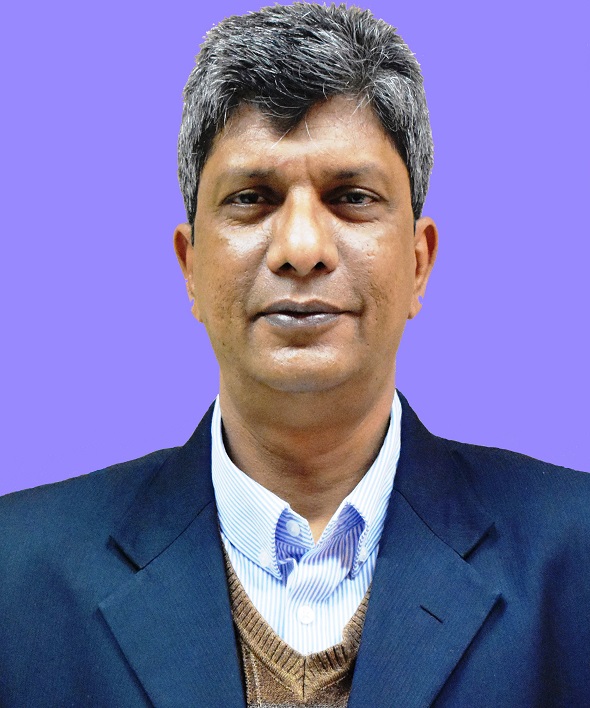 Dr. Mohammad Nazim Zaman
Director (In-charge)
IMMM, BCSIR, Joypurhat
Dr Mohammad Nazim Zaman completed MSc in 1992 (held in 1994) from the Department of Geology & Mining, University of Rajshahi and began employment with Grant Geophysical (Int.) Inc.; an USA based Geophysical Exploration Company from 1997 to 1999. He employed in the position of Seismic Surveyor/Navigator on the Shallow Water/Transition Zone Seismic Crew (430 and 432) and engaged for oil and gas exploration in the Block 15 and 16, Bangladesh. Later, he joined on 24th January 2001 as Project Officer, Management Information System (MIS), Department of Women Affairs, Ministry of Women and Children Affairs and continued up to 30th June 2004. Dr Zaman awarded PhD from the same university on "Mineralogy Geochemistry and Genesis of the Basement Complex of Madhyapraa, Dinajpur District, Bangladesh". He also awarded with the 'University Prize' in recognition of securing the 1st position in 1st class at the M.Sc. examination of the year 1992. He joined as Senior Scientific Officer (SSO) in 2004 in an ADP project namely "Establishment of the Institute of Mining, Mineralogy and Metallurgy (IMMM), BCSIR, Joypurhat" and the project was implemented by Bangladesh Council of Scientific and Industrial Research (BCSIR). In 2007 he joined in the same revised project as Principal Scientific Officer (PSO). Dr Mohammad Nazim Zaman joined in BCSIR as Principal Scientific Officer in 30th June 2010. Later, he promoted as Chief Scientific Officer and joined 01st July 2019. Dr Zaman successfully completed training on 'Project Management' organized by IMED, Bangladesh on 7th to 12th February 2004, 'Ore Mineralogy and Mining' on 19th September to 03rd October 2008 at Indian School of Mines University, Dhanbad, India, 'Colored stone and gem identification' from 04th to 23rd October 2012 at Indian Institute of Gemology, New Delhi, India and several times visited CSIRO, Melbourne, Australia for 'Sand Mineral Processing especialy Titanium bearing Mineral Separation', PMES software of Ministry of Science and Technology, PMIS software of IMED, e-procurement, e-filing etc. All these training and studies tour were related to his professional work. So far, he has published 29 research articles in different journals (20 international), 2 international books and developed 3 processes along with 2 patents. He also worked as Project Director of ADP Projects of the Govt. of Bangladesh. Now he is working as Director (In-charge), Institute of Mining, Mineralogy and Metallurgy, BCSIR, Joypurhat.