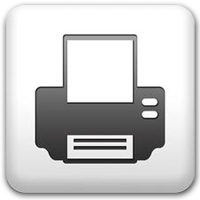 Last updated: 6th May 2021
---
R&D Project (Completed)
Magnetic properties of Brahmaputra river sand.

Preparation of Cryolite (Na3AlF6) from the Coal Fly-ash of Barapukuria Thermal Power Plant.

Preparation of silica gel from the sands of Brahmaputra river sand.

Extraction of alumina from the coal fly ash of Barapukuria thermal power plant.

Determination of coal mine drainage water quality, its effects on soil and environment and remedial measures.

Development of Mineral Processing Method for separation of Valuable Heavy Minerals and Light Mineral Silica from River sand of our country (e.g. Padma, Someshori, Dhorla).

Determination of Geo-engineering properties and preparation of Gem Stones from Maddhapara Hard rocks.

Mineral Beneficiation from Ultramafic lamprophyres of Mithapukur, Rangpur District of Bangladesh

Preparation of titanium di-oxide (Titania: TiO2) nano powder.

Modernization of the medium scale metallurgical industries in the Bogra region.

Development of different types of welding materials 1st phase

Soft template based synthesis of nano-porous Titanium dioxide for solar cell.

To develop the substitution of Bentonite from locally available clays.

Development of Aluminum based high strength light alloy.

Preparation of white carbon black from rice husk ash.

Preparation of organo-aluminium syntan by using spent chrome liquor.

Characterization of the tertiary sediments of the Sitakund anticline, Chittagong hill tracts and its application in Industry.

Recovery of quartz minerals from the sands of Brahmaputra River and its industrial application as glass sand.

Development of different types of welding materials (2nd phase).
Preparation of aluminium ammonium sulphate (aluminium alum) [Al2(SO4)3.(NH4)2SO4.24H2O] from waste aluminium utensils.

A cost effective treatment process for Joypurhat Sugarmill waste water.

Characterization and economic utilization of coal spoil recovered from Barapukuria Coal Mine drainage water.

Process development for recovery of rutile mineral from arc electrode waste.

A proposal for the study on the possible mineral resources and apprehended hazard in coal fly ash

A new concept to use Hard Rock Dust (Maddhapara Granite Mine) in Ceramic Industries

Calculation and estimation of materials properties and production parameters of industrial metallurgical processes

Preparation of low-cost house building material from coal fly ash.

Development of zeolite from industrial wastes

Assessment of valuable minerals and rocks of Quaternary Gravel Deposits in and around Joypurhat, Bangladesh for industrial application

Development and characterization of lead free environment friendly solder alloys for electronic applications

Development of a cost effective metallurgical Technique for industrial waste treatment

Environmental aspects of coal ash pond water: Surface and ground water contamination analysis.

Industrial process development for mineral separation from Padma and Tista river Basin.

Development of pavement tiles using different industrial wastes (stone dust/rock dust, fly ash, bagasse ash) with portland cement.

Recovery of precious metals (i.e. gold) from electronic wastes.

Utilization of rice husk ash as soil amendment and its effects on plant growth.

Preparation of adsorbent from waste material of saw mill.

Charcretization and beneficiation of tailings of proposed heavy mineral mine area, Brahmaputra River basin, Bangladesh (2019-2020).

R&D Project (Completed